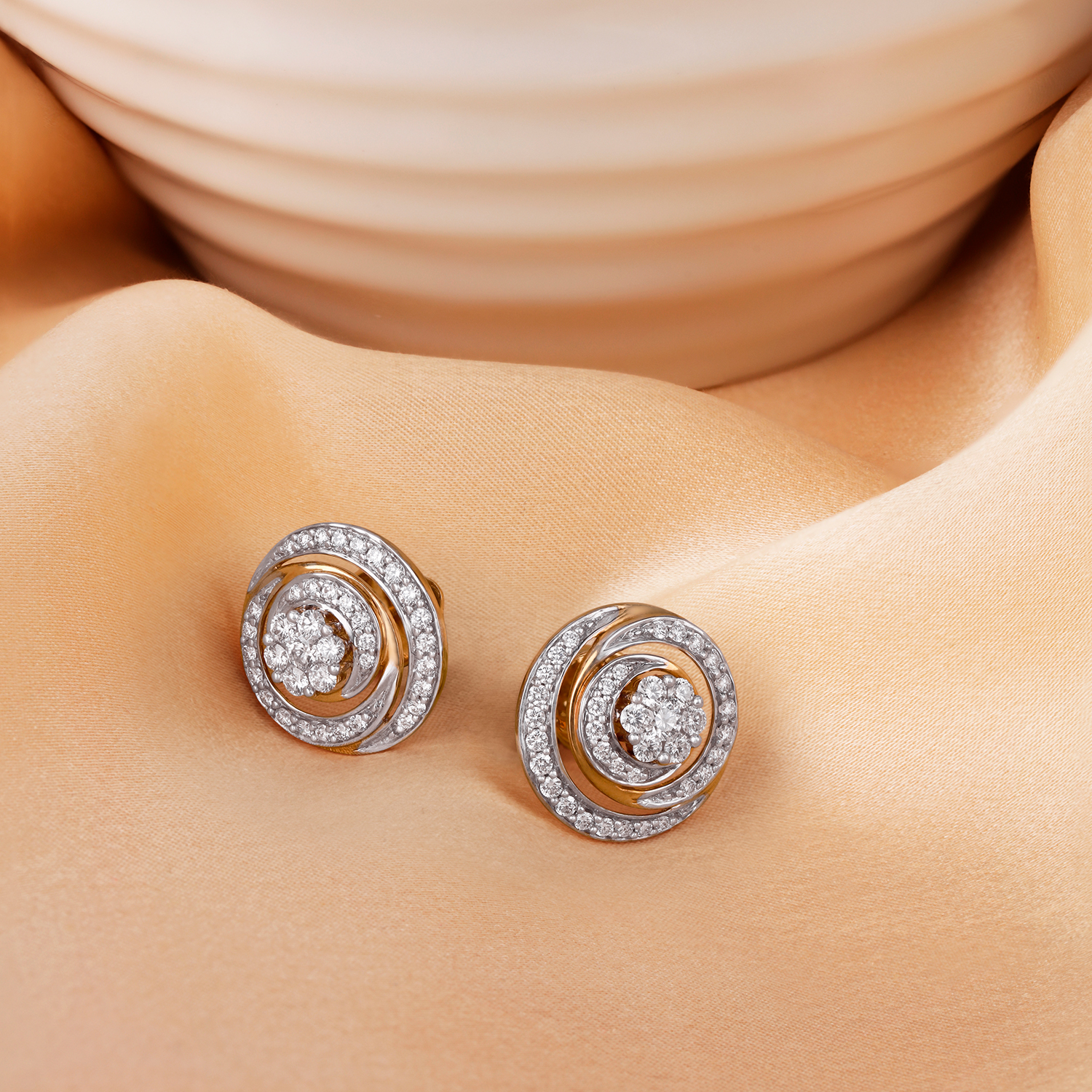 Here are the Steps to Choosing the Perfect Diamond Earring
If you are wondering what is that missing piece in your look, it might be those diamond stud earrings. These earrings can add a splash of style to any outfit or style, making them a head turner for almost every event. If you too are looking to make a style statement, it's high time you get yourself a pair of diamond earrings. And, this is how you can buy the best ones: 
Choosing the right shape and cut
The diamond earrings are found in multiple shapes and cuts. Each of them has their own charm. There are two popular cuts for diamond studs:
Round brilliant cut-

This is the most popular diamond cut for engagement rings. This has the maximum brightness, sparkle and fire in a colourless diamond, which makes it a top pick in studs.

Princess cut-

The square shape of the diamonds can make them look edgy when used in studs. The princess cut diamonds have a modified brilliant facet arrangement, which makes them sparkle to the maximum.
Picking the best metal to pair with the studs
There are three things to keep in mind when picking the metal for your diamond studs; the colour, the weight and the allergies that you might face.
Metal colour
Metal colour affects the appearance of the diamond's colour. Since diamonds are very highly gems, you need to take advantage of the metal's colour to create contrast and harmony in your earring style. If you want a bright white look, pick white metal like white gold or platinum. If you want a softer look, wear yellow or rose gold.
Weight
Unless the diamond setting is exceptionally large, you will not notice the weight of the diamond stud earrings. However, if you want a denser metal, go for platinum. If you want a lighter metal, pick gold.
Allergies
Many people face allergies because of the metals that are used in gold alloys like copper or nickel. If you are very much sensitive to these or any other alloy metal, then it is advisable to avoid yellow, white or rose gold. However, platinum is hypoallergenic. You can wear it without having the fear of irritation or allergic reactions.
Atelier Lou Montreal diamond earrings range comes in different styles and price range to suit your liking and budget. You can pick the best ones from their finest collections to glam up your look.