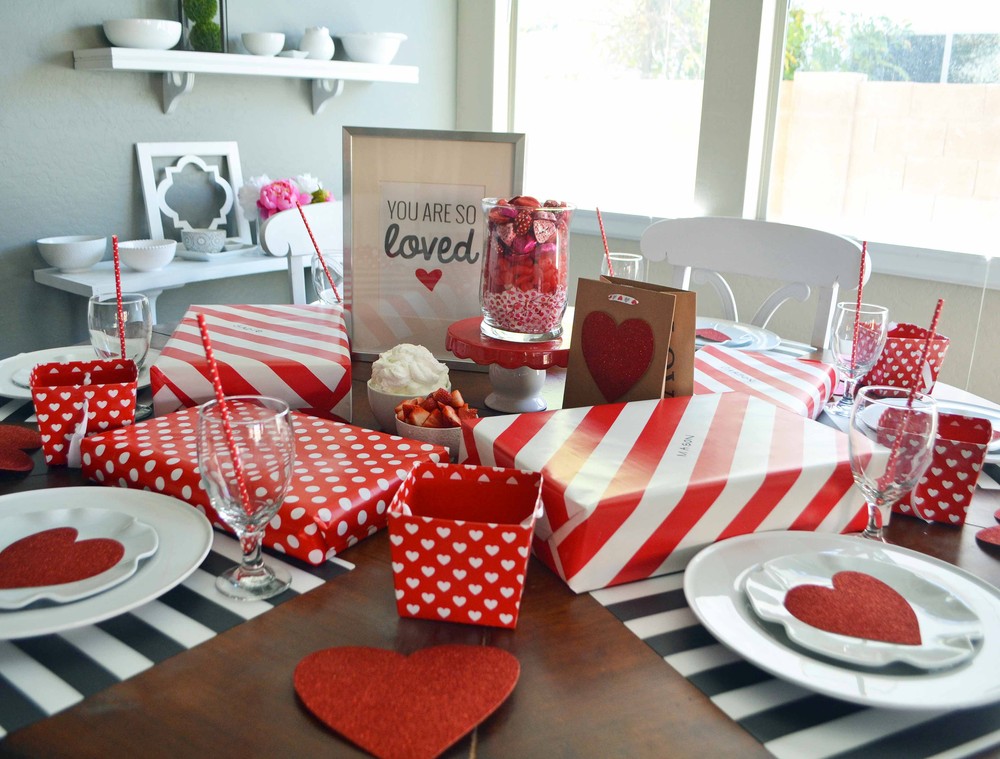 Tips to Make Valentine's Day Special for Your Kids
Introduction –
Valentine's Day is a very special day, and it is a must for people to show their love and affection towards their loved ones. Every once in a year, this day arrives. So, it is important that you give some special gifts to your loved ones, especially children. Children are one of the biggest blessings and gifts from God Almighty, and on this day, one should not forget to show their love and emotions to their kids. Therefore, it is a must that you give your children some extra-ordinary or simple Valentine's Day gift. Children will feel special and understand the importance of the valentine day, it is not just a day for two lovers, but it is also a day where universal brotherhood is celebrated and so, our children should learn that, and one of the best ways to make them learn is through gifts. Some of the best valentine gifts for kids are as follows:
Sweets and Chocolates –
Every kid, no matter what the age, including adults, loves chocolate and sweets of all varieties. You can gift your kid a red box of chocolates in heart shape, cakes that are heart-shaped, and other sweet edible gifts. But make sure that the sweets that you gift them are heart-shaped. A red heart is the pivotal symbol of Valentine's Day. And, through this, your child will better come to know about the importance of love and how important it is to express love to your loved ones. As per the survey of the National Retail Federation, the most popular gifts for Valentine's Day are boxes of chocolates and heart-shaped cakes. Also, you can give a small note expressing your love for your child and thanking God for a great blessing like him or her.
Sweet Perfumes
Perfumes are yet another beautiful kids Valentine's Day gift. Every kid loves perfume, and they love imitating their parents when they apply it. If your child is of a responsible age and knows the usage of perfumes then, it's a wonderful gift, a valentine gift for him or her, especially if it's a girl child. Please don't give perfume as a Valentine's Day gift to small kids, as it can go in their eyes and cause problems. Make a sensible choice and give either roll-ons or other non-harmful kids' perfume to the kids. You can give a beautiful perfume wrapped in a red gift box to the children and wish them a fragrant, happy, fresh, and beautiful life and express your love to them through a small note, which is equally important.
A Short Picnic –
You can surprise your little ones with a short picnic trip to some nice spot, like a beach or a day out having fun. You can also take them to Salvation Mountain and show them that God is love if you happen to stay near that place. Your children would enjoy getting up in the morning, and they would be overjoyed if you surprised them with a picnic after they had finished getting ready. You can plan the picnic trip or otherwise accordingly, and when to inform them about the same is up to you. Plan everything meticulously and see how well it works out. Also, don't forget to cut a cake at your picnic as a way of celebrating Valentine's Day.
Spa for Relaxation:
If your children are grown up and you want to surprise them on Valentine's Day, then one of the best things that you can do is to surprise them with a day's spa treatment. Most of the children have a hectic schedule with school and other activities, and they seldom get time for themselves. So, you can surprise them with a day's spa therapy at a good spa centre. where they can get a good hair do or hair spa or some good pedicures or manicures, which can help them feel relaxed and happy. Also, children don't get time to take care of their hair or nails, so you can take them to the spa centre for hair and nails; they will love it and thank you.