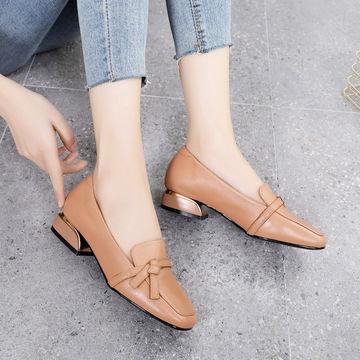 Low Heel Dress Shoes: A Guide to Finding the Perfect Pair
When it comes to dressing shoes, comfort and style are key. And while high heels may be the go-to option for many, low heel dress shoes offer the perfect balance of both. Not only are they easier to walk in, but they also provide a more professional and polished look. Whether you're looking for a shoe to wear to work or a special event, there's a low-heel dress shoe for you.
Things To Be Consider
The heel height is the most important thing to consider when shopping for low-heel dress shoes. Typically, a heel 2 inches or less is considered a low heel. This height is perfect for everyday wear, as it provides enough lift to elongate the leg without causing discomfort. However, it's important to note that heel height can vary depending on the brand and style of the shoe, so be sure to check the measurements before making a purchase.
Benefits 
Low heel dress shoes have gained popularity in recent years for various reasons. One of the primary benefits of low-heel dress shoes is their comfort. Unlike high heels, which can cause pain and discomfort for many people, low-heel shoes provide a more stable base and distribute weight more evenly across the foot. It makes them ideal for long periods of standing or walking, making them a popular choice for work or formal events.
Versatility:
Another benefit of low heel dress shoes is their versatility. They can be worn with a wide range of outfits, from formal to business attire, and can easily transition from day to night. It makes them an excellent choice for those looking for a shoe in different settings.
Factor
Another essential factor to consider is the material of the shoe. Leather is a classic choice for dress shoes, as they are durable and elegant. However, other options, such as suede and patent leather, are also available. Each material has a unique look and feels, so choose one that suits your style.
Design
There are many possibilities to choose from regarding the design of low-heel dress shoes. Classic pumps are a popular choice, as they are versatile and easy to walk in. Pointy-toe shoes are another traditional option, but they may be less comfortable for those with wider feet. Consider a shoe with a square or round toe for a more modern look.
Regarding global sourcing, many brands have begun to source materials and manufacture products overseas to cut costs and increase profits. While this may be beneficial for the companies, it can also harm the quality and durability of the products.
Conclusion
In conclusion, finding the perfect low-heel dress shoe is about finding the right balance of comfort and style. With so many options available, it's essential to consider factors such as heel height, material, and design when making a purchase. Global sourcing can benefit companies, but it's also necessary to consider the potential impact on product quality. We should endorse research on the brand and the product before purchasing to ensure that you get a quality product that will last.