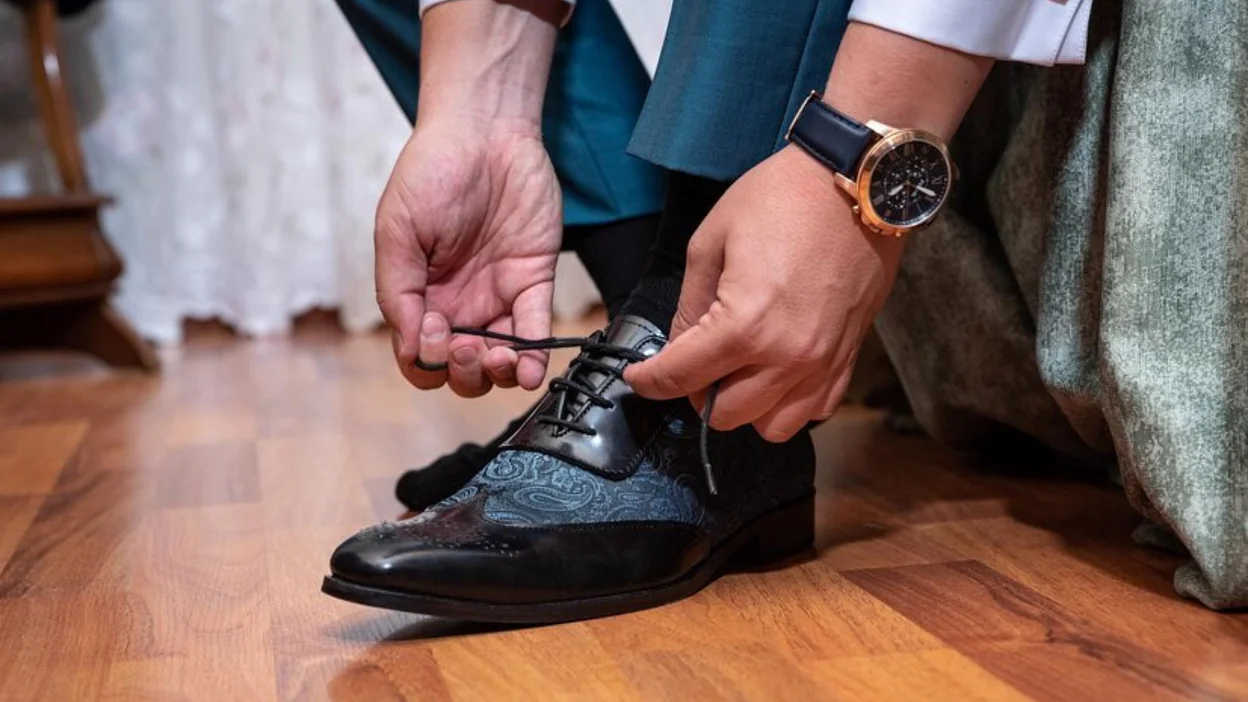 Watches and Footwear: The Must-Haves for Every Man
Watches and footwear – are two of the most important fashion items for men. As trends come and go, it can be hard to keep up with what's hot. But some pieces are always fashionable, no matter the season or occasion. Whether you're searching for the perfect watches for men or footwear to complete your look, this article will guide you through all the latest must-haves for men. From timepieces for a classic look to stylish shoes for any occasion, read on to find out more about the best watches and shoes for men.
Types of Watches You Should Consider
There are four basic watch types that every man should have in his collection: the dress watch, the sports watch, the dive watch, and the GMT watch.
The dress watch is a must for any formal occasion. It should be sleek and simple, with a leather strap and a white or silver dial. The sports watch is perfect for the active man. It's rugged and durable, with a metal strap and a dark dial. The dive watch is essential for any man who loves the water. It's water-resistant and has a rotating bezel to track your dive time. The GMT watch is perfect for the traveler. It has multiple time zones so you can keep track of time no matter where you are in the world.
Digital and Analog Watches:
When it comes to watches, men have two main choices: digital or analog. Each has its own set of pros and cons, so it's important to know which type of watch is right for you.
Digital watches are the more modern option, and they come with a variety of features that can be very useful. For instance, many digital watches include a stopwatch function, which can be handy for timing yourself during a workout or race. They also often have an LED light that allows you to see the time in dark conditions. However, digital watches can also be less durable than analog watches and their batteries may need to be replaced more often. Additionally, some people find them harder to read than analog watches.
Analog watches, on the other hand, are the more traditional choice. They tend to be sleeker and more elegant than digital watches, and many people find them easier to read. They don't usually include as many features as digital watches but they can be more durable and longer lasting.
Smartwatches
A watch is a timeless accessory for any man. It makes a great addition to any outfit and can be dressed up or down. A smartwatch is the perfect way to stay connected while on the go. There are many different styles and brands of smartwatches available, so there is sure to be one that fits your needs.
Some of the features that you may want to look for in a smartwatch include:
-The ability to track your fitness and activity levels
-A built-in camera
-The ability to receive notifications from your phone
-Voice control
-Compatibility with your smartphone's operating system
When choosing a smartwatch, it is important to consider how you will be using it. If you are an active person, you may want one that has GPS tracking and a heart rate monitor. If you want to be able to take photos or videos, then look for one with a built-in camera. And if you want to be able to stay connected without having to pull out your phone, then look for one that offers voice control and notifications.
The Basic Footwear Styles You Should Own
Men's shoes are an important part of any outfit, and there are several different types that every man should have in his closet. Here are some of the must-have footwear options for men:
Sports Shoes
Sports shoes are an incredibly versatile option for any guy who wants to look good without sacrificing comfort. Not only do they come in a variety of styles, but they're also comfortable and often surprisingly affordable. Whether you're looking for running shoes, training shoes, basketball shoes, or any other type of sport-specific footwear, it's important to find a pair that fits well and provides the support you need.
Here are some tips for styling your outfits with sports shoes:
-Wear them with jeans or chinos for a casual look.
-Pair them with shorts for a sporty look.
-Wear them with a button-down shirt or polo shirt for a more put-together look.
– Dress them up with slacks or khakis and a blazer for a cool and modern look.
Sneakers
Sneakers are one of the most versatile types of shoes a man can own. They can be dressed up or down, and they're comfortable enough to wear all day long. Whether you're running errands or going to the gym, sneakers are a great choice.
There are tons of different sneaker styles to choose from, so it's important to find a pair that fits your personal style. If you're looking for something classic, try a pair of all-white low-top sneakers. Or if you want something with more personality, go for a colorful or patterned pair.
When it comes to choosing the right sneakers, comfort is key. Make sure to pick a pair that has good arch support and cushioning, especially if you plan on wearing them for long periods of time. And always break in new sneakers gradually before wearing them for an extended period to avoid blisters and discomfort.
Loafers
Loafers are the perfect footwear for men who want to look stylish and feel comfortable at the same time. They are available in a variety of styles, colors, and materials, so there is sure to be a pair that is perfect for any man. Loafers can be worn with jeans, slacks, or even shorts, making them versatile and easy to style. Whether you are looking for a casual pair of loafers to wear around town or a dressier pair to wear to work, there is sure to be a pair that will fit your needs.
Dress Shoes
When it comes to choosing the right dress shoes, there are a few factors to consider. The first is the occasion. If you're wearing a suit, you'll want to choose a dressier shoe, like a loafer or oxford. If you're just wearing slacks and a button-down shirt, a less formal shoe like a moccasin or tassel loafer is more appropriate.
The next factor to consider is the color of your shoes. If you're wearing a dark suit, you'll want to choose dark shoes as well. Black, brown, and burgundy are all good choices. If you're wearing a lighter-colored suit, you can get away with lighter-colored shoes as well, such as tan or olive green.
The last factor to consider is the style of your shoes. Do you want something classic and timeless? Or something more modern and trendy? There are endless possibilities when it comes to dress shoes, so it's important to choose something that will complement your overall look.
Flip Flops
Flip flops are a summertime staple for men, and there are a variety of styles to choose from. Whether you're hitting the beach or just hanging out by the pool, flip flops are a comfortable and stylish option. There are many brands and designers that offer great options for men's flip flops, so finding the perfect pair is easy. Here are some of our favorites: